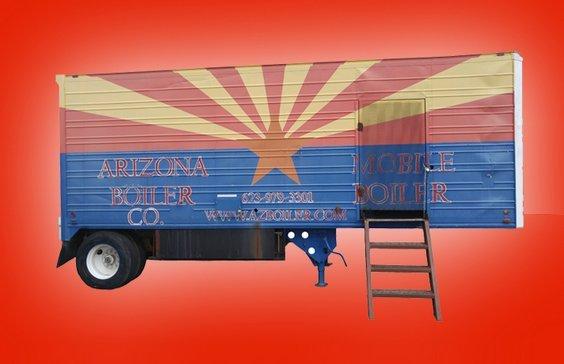 Our mobile plants are designed to provide a temporary supply in an event that a conventional permanent system is unavailable at the time. These trailer-mounted systems can be moved quickly to any location.
All necessary auxiliary equipment is provided, such as: feed-water pumps, feed tanks, and blow down tanks. We also have temporary gas and gas/oil burners available.
External Requirements: Fuel, Make-Up Water, Blow Down Drains, Electrical Power.