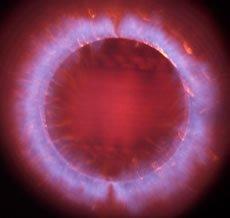 Specifications
Emissions: Sub 9 ppm NOx without FGR
Fuels: Natural Gas, LPG, Optional #2 Oil Backup
NOXmatic® A-Series: 50-800 boiler HP
NOXmatic® RF-series: 800-1200 boiler HP
NOXmatic® Mini: 20-125 boiler HP
Applications: Scotch (firetube), firebox & watertube boilers
About
The NOXmatic® combines our proven high performance axial airflow burner design with ultra low NOx technology to create a very compact, quiet, and energy efficient unit. The premix design uses a metal fiber mat firing head and requires no FGR to deliver single digit NOx emissions, making it a simple and cost effective solution for almost any firetube, firebox or watertube boiler.
NOXmatic® A-type systems are available in ten sizes up to 25,000 MBH (600 boiler HP) firing natural or LP gas. All feature our exclusive axial-flow blower that results in a lower horsepower requirement and the lowest noise levels of any packaged forced-draft system in the market.
NOXmatic® RF-Series systems are available in five sizes from 32,700 MBH to 49,000 MBH (800 to 1200 boiler HP). The RF-series includes a remote fan for higher capacities.
Efficiency and performance is further enhanced by a Variable Speed Blower (VSB) package, supplied as standard equipment with all A-type packages. VSBs provide cost savings with a 20 to 40% reduction in electrical consumption compared to single-speed blowers.
The innovative design also features S.T. Johnson?s trademark swing-open housing that allows easy access to all burner components without removing the burner from the boiler. The firing head, igniter, flame detector and blower motor can all be accessed and removed for service in just minutes to minimize down time and service costs.