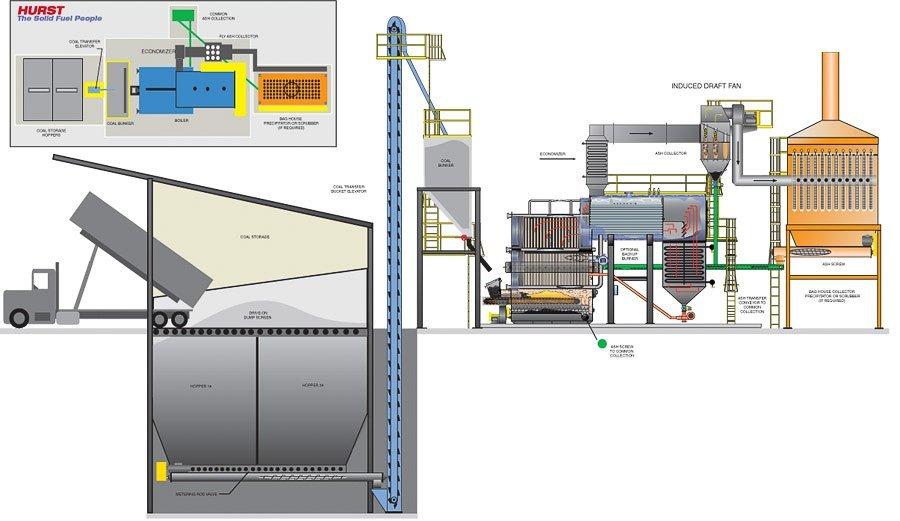 This particular representation exhibits the application of HBC's Hybrid WW CG SH boiler system into a complete turnkey system. It should be understood that every application is different in some way: from coal quality and/or type, steam/heat requirements to site specific local and/or national emission regulations. Please contact our knowledgeable staff to discuss your particular application.
Hybrid CF SH Downloads
Boiler Fuel
Hybrid CF SH can burn biomass fuels, woody fuels, forestry residues, mill residues, agricultural residues, urban wood and yard wastes, dedicated biomass crops, chemical recovery fuels, animal wastes, dry animal manure, and wet animal manure (dairy manure slurry).