Noxmatic FD68 Axial Flow Burner
Sub 9 ppm NOx compliance out-of-the-box

Superior Performance Efficient axial flow arrangement, high performance firing head provide superior stability, excess air and turndown.

Heavy Duty Construction Industrial grade welded steel housing, steel air fan wheel, stainless flame diffuser for an industrial-grade burner and long service life.

Quiet Operation Backward-inclined air blower, heavy-duty burner housing and integral fan silencer for the lowest noise levels in the industry.

Ease of Service Burner housing opens for easy access to firing head, pilot, flame scanner, oil nozzle. No need to disconnect fuel piping or linkage.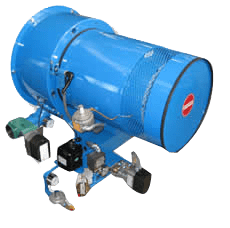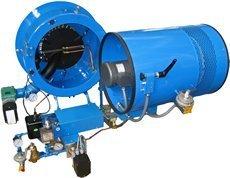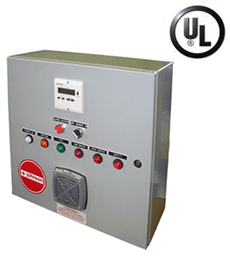 Specifications
Capacities: 50 to 1200 boiler HP
Fuels: Natural Gas, LPG, Biogas ? #2 / #6 Fuel Oil, Combination Gas & Oil with fuel switchover
Emissions: Low NOx available on FD68-LN model
Approvals: UL listed for US and Canada, NYC DEP
Standards: UL standard – CSD-1, IRI, FM, NFPA or NYC-DEP optional
Documentation
About
The Johnson type FD68 burner sets higher standards in heating and industrial steam boiler markets throughout the world. Because of its unique design, the FD68 burner is widely used for new boilers, boiler retrofits, and applications involving high furnace pressure, high altitude, and 50 Hz current. Available in 14 sizes, the FD68 covers a broad range of applications and fuel types including gas, No. 2 to 6 oils, bunker C, and alternative fuels. Combination gas and oil burners change from one fuel to the other with the turn of a switch.
All packaged systems include a gas-electric ignition system, fuel safety valves and interlocks, control panel, and refractory burner tile. Oil systems include a remote mounted oil pump, basket strainer. Air atomizing systems include an air compressor set. Gas systems include a gas control valve and gas train components. Every burner is wired and tested prior to shipment.